In this issue of the Blood-Letter: a preview of our January speaker Warren Easley, a feature on Peter May, Spotted Owl news, and more!
January 2013
CONTENTS:

January 23, 2014: Warren Easley
Putting a Mystery Together
Friends of Mystery is pleased to welcome Warren Easley as our January speaker.
Warren grew up in California and was educated in the UC system, where he majored in chemistry and minored in "wave mechanics and surfboard hydrodynamics."  His love affair with the mystery genre started with Ian Fleming's James Bond gems when he was in graduate school at Berkeley.  After receiving a Ph.D. there in the 60's, he pursued a career in R&D and international business, including a stint in Geneva, Switzerland, where he learned he had absolutely no facility for foreign languages and was often accused of preferring skiing to work.
A closet poet most of his life, he started writing fiction ten years ago.  His short story, To Catch a Wolf, won second place in the Willamette Writer's national fiction contest, and his short story, The Promise, was selected for Otto Penzler's new anthology, Kwik Krimes.
Easley started writing mysteries five years ago.  Matters of Doubt is the first book in his Cal Claxton Oregon mystery series.  Cal moves to the small town of Dundee, Oregon, in the heart of Oregon's wine country, and starts a one-man law practice.  He develops a reputation as a man who will fight for his clients and will take cases no one else will touch.
The second book in the series, Dead Float, will be published in July of 2014.
We hope you will be able to join us in welcoming Johnny. The program will begin at 7:30 pm at Terwilliger Plaza. Directional signs will be posted in the building. The meeting is free and open to the public. Free parking is available in the Terwilliger Plaza employee parking lots across 6th Avenue from the lower level entrance, and on Sheridan Street. Handicapped parking is available at the upper level entrance. Tri-Met bus #8, Jackson Park, stops just in front of the lower level entrance.
– Back to Top –

Peter May and the Hebrides
by Pete Scott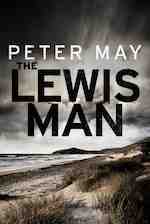 In previous newsletters. I've mentioned several UK writers that I enjoy, including Ann Cleeves, whose series "Vera" has been airing on PBS.  Another writer you might enjoy is Peter May, whose recent Lewis trilogy of crime novels is set in the Outer Hebrides Islands of Scotland.  Mr. May has had a significant career in journalism and television but recently has been writing crime fiction and thrillers.  The trilogy features police detective Fin Macleod returning home to the island of Lewis to work a murder case in The Blackhouse.  The case involves his childhood friends and the geography that shaped his world.  The relationships and geography continue on through the next two books: The Lewis Man and The Chessmen.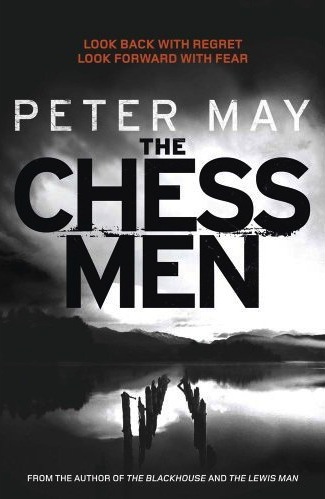 One of the striking features of all three books is the significant role that the weather, the ocean and the landscape play in the narrative.  Mr. May uses factual names for the geography and towns, with the exception of the fictional town where Fin grew up and to which he returns.  In addition to the interesting location for the stories, the reader will learn a great deal about the culture, history and language of the islanders.  It's a hard environment to earn a living in and makes one appreciate the islanders whose sheep and labor produce our beloved Harris tweeds.
Upcoming Conferences for Mystery Lovers
Those of us who live in the Portland area are lucky that many mystery authors come through to do readings/signings at local bookstores.  Another way  to see a lot of your favorite authors is to go to a conference that showcases the mystery genre.  Here are some upcoming conferences that you should check out.
2014
March 20-23, 2014:  Left Coast Crime: Calamari Crime, Monterey, California.  Guests of Honor: Cara Black and Louise Penny.
May 1, 2014:  Edgar Allan Poe Awards.  New York City, NY.  Banquet held by Mystery Writers of America.
May 2-4, 2014:  Malice Domestic 26.  Bethesda, Maryland.  Guest of Honor: Kathy Lynn Emerson.  Lifetime: Margaret Maron, Dorothy Cannell, Joan Hess.
May 15-18, 2014:  Crimefest.  Bristol, UK.
July 8-12, 2014:  Thrillerfest IX.  New York, NY.  Spotlight Guests: Lisa Gardner, Ian Rankin, John Sandford, Linwood Barclay, Linda Fairstein.  ThrillerMaster: Scott Turow.
July 17-20, 2014:  Theakstons Old Peculiar Crime Writing Festival.  Old Swan Hotel, Harrogate, UK.  Special Guests: Gillian Flynn, Sophie Hannah, S.J. Watson.
October 24-25, 2014:  Magna Cum Murder XX.  The Columbia Club, Indianapolis, IN.
November 13-16, 2014:  Bouchercon 2014.  Long Beach, California.  Guests of Honor:  J.A. Jance, Edward Marston;  Lifetime: Jeffery Deaver.
2015
March 12-15, 2015:  Left Coast Crime: Crimelandia, Portland, Oregon.  <leftcoastcrime.org>
October 8-11, 2015:  Bouchercon 2015.  Raleigh, North Carolina.  Guests of Honor: Kathy Reichs, Tom Franklin.  International Guest of Honor: Zoe Sharp, Allan Guthrie.
As you can see, you can plan to attend one close to home or make a real vacation of it and travel across the pond.
– Back to Top –

The Spotted Owl Committee Wants You!!!
Do you enjoy reading mysteries?  Do you like to deliberate the merits of books that you read with others who are mystery lovers?  If the answer is yes to these questions, you may want to become a reader on the Spotted Owl Committee.
Pete Scott is retiring from the committee, so there is an opening for another enthusiastic mystery reader.  We have five readers and one moderator.  Each mystery on our list is first read by two readers.  If the book receives a high rating, all of the members read and rate the book.  At the end of our reading for the year, each member selects his/her top ten books, and we compile the points and come up with our winner.
We meet approximately every other month to rate the books that have been read and to assign new books.  If you are interested, please contact Jeannette Voss at 503-625-7092, or by email at jvoss@pcez.com.
– Back to Top –
---
"Books have been my most dependable friends and my unfailing source of pleasure, a mainstay, and the better part of whatever brains I have.  It is quite impossible for me to imagine a life without books, not as a substitute for it, but as a continuous and refreshing enrichment."

—Ashley Montague
---
Member News
Friends of Mystery is happy to publish news and press releases from our members in our Member News section, with the following considerations:
The news must be related to mystery or true crime writing, films, and television, as well as non-fiction examinations of the mystery genre.
Friends of Mystery will not be able to edit announcements, and will publish them as provided.
Friends of Mystery will include one image with each announcement, if provided.
Friends of Mystery is not responsible for the content of news announcements, and we reserve the right to not publish any announcements which we feel will reflect poorly on the organization and do not advance the organization's mission.
– Back to Top –
Submissions Needed
Members and readers are encouraged to submit book or film reviews, comments on authors, and recommendations for books to read or questions about mysteries, crime fiction and fact. If you have suggestions of mysteries worth sharing, please contact the editor at: jvoss@pcez.com