Books by Bloody Thursday Guests
From Annie Bloom's Books
Eager to read what our Bloody Thursday guests are writing?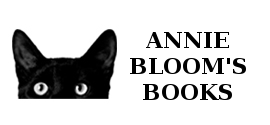 Check out the Friends of Mystery book page at Annie Bloom's Books. The page will update regularly as new guests are announced. And while you're there, Annie Bloom's is a great place to look for all your favorite authors or most anticipated next read. And they ship right to you!
2020-2021 Season
October 1, 2020: Spotted Owl winner Robert Dugoni
November 19, 2020: Robert C. Donnelly, author of Dark Rose: Organized Crime and Corruption in Portland (re-scheduled from March 26, 2020)
January 28, 2021: S. A. Cosby, author of Blacktop Wasteland, interviewed by the 2020 Shamus winner James DF Hannah
March 25, 2021: Chris Holm and Katrina Niidas Holm in conversation
May 27,  2021: Cara Black, author of the Aimée Leduc mystery series
2021-2022 Season
Starting with our 2021-2022 Season, books by our Bloody Thursday guests will be available from Annie Bloom's Books. Check out the Friends of Mystery book page.
September 23, 2021: Tracy Clark, Mary Keliikoa, and Elle Marr
November 18, 2021: Lisa Jackson and Nancy Bush in conversation
January 27, 2022: TBD
March 24, 2022: TBD
May 26, 2022: TBD