In this issue of The Blood-Letter from Friends of Mystery: a preview of our September Bloody Thursday author panel, awards, books, and a brief history of Friends of Mystery.
September 2021

CONTENTS:

Bloody Thursdays To Continue Online

Out of caution and due to limits on public gatherings, Friends of Mystery will continue to host our Bloody Thursday 2021-2022 speaker series online using ZOOM.
Though we regret we won't have the opportunity to meet and mingle with our speakers and guests in person, remaining online does have its benefits. In addition to protecting the health of our participants, we will be able to serve attendees from literally around the world. And when possible, we will record the events, which means even if you can't make it at the scheduled time, you can watch later at your convenience.
On September 23, 2021, We Welcome a Trio of Authors for Bloody Thursday

We are kicking-off this 2021/2022 season with writers Tracy Clark, Mary Keliikoa and Elle Marr.
Tracy Clark, a native Chicagoan, is the author of the Cass Raines Chicago Mystery series, featuring ex-cop turned PI Cassandra Raines. Her debut, Broken Places, made Library Journal's list of the Best Crime Fiction of 2018 and Crime Reads named Cass Raines Best New PI of 2018. The novel was nominated for a Lefty Award for Best Debut Novel, an Anthony Award for Best Debut Novel and a Shamus Award for Best First PI Novel. Her second Raines novel, Borrowed Time, was a finalist for the 2020 Lefty Award for Best Mystery Novel and won the 2020 G.P. Putnam's Sons Sue Grafton Memorial Award. Book three in the Raines series, What You Don't See, was also shortlisted for the 2021 Lefty Award for Best Mystery Novel. Book four, Runner, was released June 29, 2021. Tracy, a proud member of Sisters in Crime and Mystery Writers of America, is a lifelong South-Sider and roots for every Chicago team with equal enthusiasm. She is currently busy writing her next book.
Mary Keliikoa is the author of the Lefty, Agatha and Anthony award nominated PI Kelly Pruett mystery series and upcoming Misty Pines mystery series featuring Sheriff Jax Turner, slated for release in September 2022. Her short stories have appeared in Woman's World and in the anthology Peace, Love and Crime: Crime Fiction Inspired by Music of the '60s. A Pacific Northwest native, she spent a part of her life working around lawyers. Combining her love of legal and books, she creates a twisting mystery where justice prevails.
When not in Washington, you can find Mary on the beach in Hawaii where she and her husband recharge. But even under the palm trees and blazing sun, she's plotting her next murder—novel, that is.
Originally from Sacramento, Elle Marr graduated from UC San Diego before moving to France, where she earned a master's degree from the Sorbonne University in Paris. She now lives and writes in Oregon, with her husband, son, and one very demanding feline.
Her debut thriller, The Missing Sister, was the #24 Best Selling eBook of 2020 on Amazon, a #1 Amazon Best Seller, #1 in the Kindle Store, featured in Woman's World, and named one of PopSugar's 31 Thrillers of 2020. Her second thriller, Lies We Bury, was given a Kirkus starred review, named one of Romper's 30 Spring Releases, listed as one of The Nerd Daily's Eagerly Anticipated Thrillers, and reached #1 in Serial Killer Fiction for four straight weeks. Publisher's Weekly said, "Marr is a writer to watch."
Please join us via Zoom on Thursday evening, September 23rd. If we have your email address you will automatically receive an invitation. Our virtual doors will open at 6:30 for general chat, with the moderated discussion starting at 7:00 pm.
– Back to Top –
A Brief History of Friends of Mystery

By Jay Margulies
In 1982 a group of friends in Portland, Oregon, who had been drawn together by their mutual interest in detective and mystery fiction, decided to involve the greater Portland community in the exploration of the nature of mystery. They organized Friends of Mystery, adopted by-laws opening membership to all, and received 501(c)3 tax-exempt status as a cultural-educational organization promoting the study of all realms of mystery. For almost 40 years the organization has been supported by its members who determine all activities of the organization. A newsletter, The Bloodletter, is published regularly. Dues are $20.00 per year and are fully tax deductible.
In the beginning, during the 1980s, members of Friends of Mystery worked to present several conferences featuring prominent mystery writers. The largest, funded by a grant from the Oregon Council for the Humanities and attended by several hundred participants over three days at the Portland Art Museum, featured Amanda Cross, Tony Hillerman, and Joseph Hansen, speaking about "New Dimensions in Mystery Fiction."
A later conference, "Speaking of Murder" featured William Kienzle, Ann Rule, and Phil Margolin. In cooperation with the Northwest Film Center, Friends of Mystery sponsored "The Flatfoot on Film," a series of police procedural films with discussions by film historians and organization members on the presentation of police in film and fiction.
In the fall of 1983 Friends of Mystery began "Bloody Thursdays," a continuing series of public meetings with guest speakers. Meetings are held five times each season, on the fourth Thursday in September, January, March and May and the third Thursday in November, the week before Thanksgiving. Past speakers at these events include attorneys, police officers, private detectives, medical examiners, criminologists, criminalists, artists, literary critics, as well as mystery fiction and true-crime writers. Over the years meetings have been held in multiple venues throughout Portland. Last season all meetings were online and held over Zoom. These online-only meetings are scheduled to continue through 2021.
It is hoped that in-person meetings can resume in 2022 at the current venue, TaborSpace (5441 SE Belmont St., Portland, Oregon 97215). All public events are free and open to the public.
The Spotted Owl award is an annual award presented by Friends of Mystery for the best mystery novel published by a writer living in the Pacific Northwest (Oregon, Washington, Idaho, Alaska and B.C. Canada). A FOM committee selects the recipient who is then invited to be a guest speaker during the following season. Robert Dugoni is the 2020 Spotted Owl award winner for his novel, The Last Agent.
Friends of Mystery sponsors a long-running book group that originally met at Murder by the Book, a mystery bookstore on SE Hawthorne Boulevard in Portland. When the store closed, the book group continued its meetings at the nearby Belmont Library until COVID-19. This book group meets the third Wednesday of each month (except December) at 3:30 pm. Each year members suggest and vote for the books to discuss the following year. Membership is open, and all you have to do is read the book for that month, show up, and let everyone know what you thought of it.
Our website, www.friendsofmystery.org, has lots of information about current and past activities of the organization.
– Back to Top –
Awards and More Awards!

Since our last newsletter many awards have been handed out. Consider reading some of these prize winners!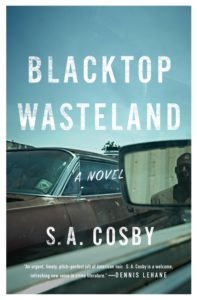 Best Mystery Novel
Blacktop Wasteland, by S.A. Cosby
Best First Mystery Novel
Winter Counts, by David Heska Wanbli Weiden
Best Mystery Critical/Biographical
H.R.F. Keating: A Life of Crime, by Sheila Mitchell
Sue Feder Historical Mystery Award
Turn to Stone, by James W. Ziskin
Best Crime Novel
Consolation, by Garry Disher
Best Debut Crime Fiction
The Second Son, by Lorraine Peck
Best True Crime
Stalking Claremont: Inside the Hunt for a Serial Killer, by Bret Christian
Best International Crime Fiction
We Begin at the End, by Chris Whitaker
Best Hardcover Novel
Blacktop Wasteland, by S.A. Cosby
Best First Novel
Winter Counts, by David Heska Wanbli Weiden
Best Paperback Original/E-Book/Audiobook Original Novel
Unspeakable Things, by Jess Lourey
Best Critical or Nonfiction Work
Unspeakable Acts: True Tales of Crime, Murder, Deceit, and Obsession, edited by Sarah Weinman
Best Anthology or Collection
Shattering Glass: A Nasty Woman Press Anthology, edited by Heather Graham
Best Contemporary Novel
All the Devils Are Here, by Louise Penny
Best Historical Novel
The Last Mrs. Summers, by Rhys Bowen
Best First Novel
Murder at the Mena House, by Erica Ruth Neubauer
Best Nonfiction
Phantom Lady: Hollywood Producer Joan Harrison, the Forgotten Woman Behind Hitchcock, by Christina Lane
When These Mountains Burn, by David Joy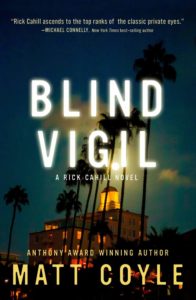 Best P.I. Novel
Blind Vigil, by Matt Coyle
Best P.I. Paperback Original
Brittle Karma, by Richard Helms
Best First P.I. Novel
The Missing American, by Kwei Quartey
Gold Dagger
We Begin at the End, by Chris Whitaker
Ian Fleming Steel Dagger
When She Was Good, by Michael Robotham
New Blood Dagger
The Creak on the Stairs, by Eva Bjorg Egisdottir
Historical Dagger
Midnight at Malabar House, by Vaseem Khan
Crime Fiction in Translation Dagger
The Disaster Tourist, by Yun Ko-eun
Non-Fiction Dagger
Written in Bone, by Sue Black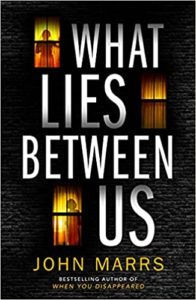 Best Novel
Blacktop Wasteland, by S.A. Cosby
Best First Novel
Winter Counts, by David Heska Wanbli Weiden
Best Paperback Original
What Lies Between Us, by John Marrs
Best eBook Original Novel
A Killing Game, by Jeff Buick
– Back to Top –
New & Notable

(Summaries provided by the publishers.)

Razorblade Tears by S.A. Cosby

Ike Randolph has been out of jail for fifteen years, with not so much as a speeding ticket in all that time. But a Black man with cops at the door knows to be afraid.
The last thing he expects to hear is that his son, Isiah, has been murdered, along with Isiah's white husband, Derek. Ike had never fully accepted his son but is devastated by his loss.
Derek's father, Buddy Lee, was almost as ashamed of Derek for being gay as Derek was ashamed of his father's criminal record. Buddy Lee still has contacts in the underworld, though, and he wants to know who killed his boy.
Ike and Buddy Lee, two ex-cons with little in common other than a criminal past and a love for their dead sons, band together in their desperate desire for revenge. In their quest to do better for their sons in death than they did in life, these hardened men will confront their own prejudices about their sons and each other, as they rain down vengeance upon those who hurt their boys.

A Slow Fire Burning by Paula Hawkins

When a young man is found gruesomely murdered on a London houseboat, it triggers questions about three women who knew him.
Laura is the troubled one-night stand last seen in the victim's home. Carla is his grief-stricken aunt, already mourning the recent death of yet another family member. And Miriam is the nosy neighbor clearly keeping secrets from the police.
Three women with separate connections to the victim.
Three women who are—for different reasons—simmering with resentment. Who are, whether they know it or not, burning to right the wrongs done to them.
When it comes to revenge, even good people might be capable of terrible deeds. How far might any one of them go to find peace? How long can secrets smolder before they explode into flame?

Suburban Dicks by Fabian Nicieza

Andrea Stern thought she'd solved her final homicide. Once, she hoped to be an FBI profiler, but gave up those dreams to raise four (very soon to be five!) children in West Windsor, New Jersey. When her youngest has to pee, she pulls her crowded minivan into a gas station and stumbles across a murder scene. An attendant has been killed, and the local cops are in way over their heads. Suddenly, Andie is obsessed with the case and back on the trail of a killer, this time with kids in tow.
Her childhood friend, disgraced local journalist Kenneth Lee, is also on the case—and he has everything to prove by breaking the story. The question is: who in West Windsor has something to lose if the truth comes to light?
As unusual occurrences—and, eventually, body parts—surface around town, Andie and Kenny dig beneath the shiny façade of an affluent suburb to uncover simmering racial tensions and a decades-old conspiracy. But in this killer whodunit, the crimes of the past are only the beginning.
– Back to Top –

Buy Books by Friends of Mystery Speakers Online at Annie Bloom's Books

If you want to order any of our speaker's books, you can find them at our special Friends of Mystery page at Annie Bloom's Books!
Looking Ahead to Bloody Thursday in November

For a sneak peek at our November program, check out the
invitation at EventBrite
!
– Back to Top –
Share Your Member News

Friends of Mystery is happy to publish news and press releases from our members in our Member News section, with the following considerations:
The news must be related to mystery or true crime writing, films, and television, as well as non-fiction examinations of the mystery genre.
Friends of Mystery will not be able to edit announcements, and will publish them as provided.
Friends of Mystery will include one image with each announcement, if provided.
Friends of Mystery is not responsible for the content of news announcements, and we reserve the right to not publish any announcements which we feel will reflect poorly on the organization and do not advance the organization's mission.
– Back to Top –
Membership Renewal

It's never too late to consider renewing your membership to Friends of Mystery! Dues are $20.00 annually. FOM is a 501 (c)(3) non-profit organization. Dues and additional donations are deductible to the full extent of the law. Please mail your check, made out to Friends of Mystery, to PO Box 8251, Portland, Oregon 97207. Your newsletter will be sent electronically unless otherwise requested.
– Back to Top –
Submissions Needed

Members and readers are encouraged to submit book or film reviews, comments on authors, and recommendations for books to read or questions about mysteries, crime fiction and fact. If you have suggestions of mysteries worth sharing, please contact the editor at: jlvoss48@gmail.com
– Back to Top –