In this issue of the Blood-Letter: a preview of our March Bloody Thursday panel of mystery comics creators, award nominations, what's caught our eye, and more!
March 2019

CONTENTS:

Bloody Thursday, March 28, 2019, We Welcome a Panel of Comics Creators

Friends of Mystery is pleased to welcome a panel of local comics authors and illustrators.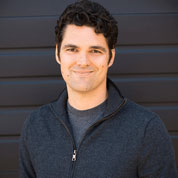 Jonathan Case is a cartoonist and author. His most recent graphic novel, The New Deal (author/artist, Dark Horse), was a nominee for the Reuben, Harvey, and Oregon Book awards for best graphic album. In 2012 he won the Eisner award for Green River Killer, A True Detective Story (Dark Horse). His other books include Dear Creature (author/artist, Dark Horse), Batman '66 (artist, DC), Superman: American Alien (artist, DC), and Over the Garden Wall: Distillatoria (author, BOOM). He is currently working on a new graphic novel, Little Monarchs (author/artist, Holiday House), which "is a sort of a joyful post-apocalyptic adventure book for kids."
"In addition to comics I paint murals, create book covers, and illustrate for print. You can find some of that up on walls around Portland, Oregon."
Molly Muldoon's high school superlative was "Most Likely to Write Murder Mysteries." Well played, yearbook staff. Molly's a writer, editor, and newly-minted librarian. She's the co-author of Dead Weight: Murder at Camp Bloom and has a story in The Cardboard Kingdom. She currently lives in Portland, Oregon.
Jeff Parker is known for writing comic books, such as Agents of Atlas, X-Men First Class, Batman '66, Aquaman, Future Quest, Thunderbolts and more. Yet for years he made a living drawing stories, as well as commercial art and storyboards for TV. Jeff lives in Portland, Oregon where he's part of the country's largest collective of comics creators, Helioscope.
Please join us at TaborSpace, 5441 SE Belmont St., Portland, Oregon 97215. The event is free and open to the public. A social time with refreshments begins at 7:00 pm, with the program beginning at 7:30 pm. Free parking is available in the block across from the entrance. Bus line #15 will drop you off right by the door.
– Back to Top –
Nominees for the 2018 Hammett Prize Announced

The Hammett Prize is given annually by the North American branch of the International Association of Crime Writers to honor literary excellence in the field of crime-writing published in the English language in the US and/or Canada. It is awarded in 2019 for books published in 2018. The nominees are:
November Road, by Lou Berney
The Lonely Witness, by William Boyle
Paris in the Dark, by Robert Olen Butler
Under My Skin, by Lisa Unger
Cut You Down, by Sam Wiebe
– Back to Top –
Mystery Writers of America Announce the Edgar Nominations

Best Novel

The Liar's Girl, by Catherine Ryan Howard
House Witness, by Mike Lawson
A Gambler's Jury, by Victor Methos
Down the River Unto the Sea, by Walter Mosley
Only to Sleep, by Lawrence Osborne
A Treacherous Curse, by Deanna Raybourn
Best First Novel by an American Author

A Knife in the Fog, by Bradley Harper
The Captives, by Debra Jo Immergut
The Last Equation of Isaac Severy, by Nova Jacobs
Bearskin, by James A. McLaughlin
Where the Crawdads Sing, by Delia Owens
Best Paperback Original

If I Die Tonight, by Alison Gaylin
Hiroshima Boy, by Naomi Hirahara
Under a Dark Sky, by Lori Rader-Day
The Perfect Nanny, by Leila Slimani
Under My Skin, by Lisa Unger
Best Fact Crime

Tinderbox: The Untold Story of the Up Stairs Lounge Fire and the Rise of Gay Liberation, by Robert W. Fieseler
Sex Money Murder: A Story of Crack, Blood, and Betrayal, by Jonathan Green
The Last Wild Men of Borneo: A True Story of Death and Treasure, by Carl Hoffman
The Feather Thief: Beauty, Obsession, and the Natural History Heist of the Century, by Kirk Wallace Johnson
I'll Be Gone in the Dark: One Woman's Obsessive Search for the Golden State Killer, by Michelle McNamara
The Good Mothers: The True Story of the Women Who Took on the World's Most Powerful Mafia, by Alex Perry
Best Critical/Biographical

The Metaphysical Mysteries of G.K. Chesterton: A Critical Study of the Father Brown Stories and Other Detective Fiction, by Laird R. Blackwell
Dead Girls: Essays on Surviving an American Obsession, by Alice Bolin
Classic American Crime Fiction of the 1920s, by Leslie S. Klinger
Mark X: Who Killed Huck Finn's Father?, by Yasuhiro Takeuchi
Agatha Christie: A Mysterious Life, by Laura Thompson
The Simon & Schuster Mary Higgins Clark Award

A Death of No Importance, by Mariah Fredericks
A Lady's Guide to Etiquette and Murder, by Dianne Freeman
Bone on Bone, by Julia Keller
The Widows of Malabar Hill, by Sujata Massey
A Borrowing of Bones, by Paula Munier
You can go to theedgars.com to find out who was nominated in these other categories: Best Short Story, Best Juvenile, Best Young Adult, Best Television Episode Teleplay, and the Robert L. Fish Memorial Award. The awards will be presented to the winners on April 25, 2019 at the Grand Hyatt Hotel, New York City.
– Back to Top –
Spotted Owl Finalists

Who will win the Spotted Owl Award this year? The winner will be announced at the March meeting. The finalists are:
Baron Birtcher – Fistful Of Rain
Robert Dugoni – A Steep Price
Warren Easley – Moving Targets
G.M. Ford – Soul Survivor
Elizabeth George – The Punishment She Deserves
Stephen Holgate – Madagascar
Mike Lawson – House Witness
Martin Limon – The Line
John Straley – Baby's First Felony
Jon Talton – The Bomb Shelter
– Back to Top –
What's Caught Our Eye at Friends of Mystery

Recent and Upcoming Books From Pacific Northwest Authors

The Wrong Boy, by Cathy Ace
Flamingo Lane, by Tim Applegate
Open Carry, by Marc Cameron
A Case of Bier, by Mary Daheim
The Eighth Sister, by Robert Dugoni
St. Nicholas Salvage & Wrecking, by Dana Haynes
The A List, by J.A. Jance
House Arrest, by Mike Lawson
The Perfect Alibi, by Phil Margolin
Check them out!
William Kent Krueger

When Ordinary Grace was published in 2013 it pretty much swept the awards season for mystery books, including the Edgars. If you enjoyed that book, you'll be pleased to know that this fall Krueger is releasing a companion book entitled This Tender Land. Four orphans are on the run from the law in this story set in southern Minnesota during the summer of 1932.
Another Scandinavian Author to Consider

As it is still unseasonably cold outside as I write this, here's another author to consider: Camilla Grebe. The author of The Ice Beneath Her, her latest book is After She's Gone.
"Out of the frozen depths of a forest in Ormberg, Sweden, a woman stumbles onto the road. Her arms are covered with scratches, her feet are bare, and she has no memory of who she is. Local police identify her as psychological profiler Hanne Lagerlind-Schon, who, with her partner, had been helping investigate the cold case of a young woman's murder. Hanne begins to recover but cannot recall anything about where her partner is, or what their investigation had uncovered before her disappearance. Police have only one lead: a young woman in a sequined dress who was spotted nearby the night Hanne was found.
The young woman doesn't come forward because she doesn't exist: Jake Birgersson, a local teenager, had been out walking in his mother's dress and sister's makeup, his secret shame and thrill. Terrified of discovery, Jake hid and watched Hanne get into a car, leaving behind her diary.
Reading Hanne's diary, Jake learns that it contains the key to a major breakthrough in the case – but turning it in would mean admitting the truth about who he is. When another murder victim is found in the woods, Jake realizes that Hanne herself is in danger, and his only choice is to find and warn her so that, together, they can stop the killer before he strikes again."
Captivating First Lines…

The watcher followed Esa Khattak home, observing the detective in the dark. For all his skills and aptitude, Khattak didn't know. He'd never known that he was being followed because signs of pursuit had been cleverly disguised.
12 February 2016
DCI Nelson,
Well, here we are again. Truly our end is our beginning. That corpse you buried in your garden, has it begun to sprout? Will it bloom this year? You must have wondered whether I, too, was buried deep in the earth. Oh ye of little faith. You must have known that I would rise again.
Where do you get your suggestions/recommendations for the next book you choose to read?
I will share where I find mine in the May newsletter – please let me know where you get yours. Just email me at: jlvoss48@gmail.com. I look forward to hearing from you.
– Back to Top –
Membership Renewal

It's never too late to consider renewing your membership to Friends of Mystery! Dues are $20.00 annually. FOM is a 501 (c)(3) non-profit organization. Dues and additional donations are deductible to the full extent of the law. Please mail your check, made out to Friends of Mystery, to PO Box 8251, Portland, Oregon 97207. Your newsletter will be sent electronically unless otherwise requested.
– Back to Top –
Member News

Friends of Mystery is happy to publish news and press releases from our members in our Member News section, with the following considerations:
The news must be related to mystery or true crime writing, films, and television, as well as non-fiction examinations of the mystery genre.
Friends of Mystery will not be able to edit announcements, and will publish them as provided.
Friends of Mystery will include one image with each announcement, if provided.
Friends of Mystery is not responsible for the content of news announcements, and we reserve the right to not publish any announcements which we feel will reflect poorly on the organization and do not advance the organization's mission.
– Back to Top –
Submissions Needed

Members and readers are encouraged to submit book or film reviews, comments on authors, and recommendations for books to read or questions about mysteries, crime fiction and fact. If you have suggestions of mysteries worth sharing, please contact the editor at: jlvoss48@gmail.com
– Back to Top –