In this issue of The Blood-Letter from Friends of Mystery: March guest Sherry Thomas, upcoming book releases, award nominees, and more.
March 2023

CONTENTS:

Bloody Thursdays To Continue Online in March

Once again, Friends of Mystery will host our Bloody Thursday March 2023 speaker online. We are, however, pleased to announce that our May meeting will be live and in-person at TaborSpace in Portland, Oregon. We'll be joined by Mike Lawson to talk about his work and receive the Stanley Johnson Award for his achievements in mystery and thrillers. Our plans for the fall and beyond are still in development, but we hope to continue with a mix of online and in-person events going forward. We're also looking at streaming our in-person event online for those who can't attend. Keep an eye on our newsletter for more details as they become available.
BLOODY THURSDAY

On March 23, 2023, We Welcome Sherry Thomas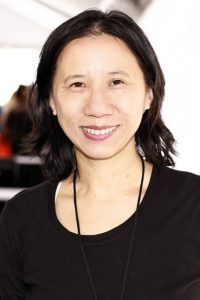 Friends of Mystery is pleased to welcome USA Today bestselling author Sherry Thomas as our March speaker.
Thomas decided years ago that her goal in life is to write every kind of book she enjoys reading Thus far she has published romance, fantasy, young adult, and three books inspired by the martial arts epics she grew up devouring. Her books regularly receive starred reviews and best-of-the-year honors from trade publications, including such outlets as the New York Times and National Public Radio.
A Study in Scarlet Women, A Conspiracy in Belgravia, and The Hollow of Fear, the first three entries in her gender-bending Lady Sherlock historical mystery series, are all NPR best books of the year.
Sherry emigrated from China at age 13 and English is her second language.
We hope you will join us on Zoom for her presentation. The virtual doors will open at 7:00 pm, followed by casual chatting time at the end of the program.
– Back to Top –
Award Nominations

It's once again that time of year when we learn what books are up for awards in the mystery field. How many of these books have you read? You will notice that some are nominated several times.
Best Novel
Devil House, by John Darnielle
Like a Sister, by Kellye Garrett
Gangland, by Chuck Hogan
The Devil Takes You Home, by Gabino Iglesias
Notes on an Execution, by Danya Kukafka
The Maid, by Nita Prose
Best First Novel by an American Author
Jackal, by Erin E. Adams
Don't Know Tough, by Eli Cranor
Shutter, by Ramona Emerson
More Than You'll Ever Know, by Katie Gutierrez
Portrait of a Thief, by Grace D. Li
Best Paperback Original
Quarry's Blood, by Max Allan Collins
On A Quiet Street, by Seraphina Nova Glass
Or Else, by Joe Hart
Cleopatra's Dagger, by Carol Lawrence
A Familiar Stranger, by A.R. Torre
The Simon & Schuster Mary Higgins Clark Award
Because I Could Not Stop for Death, by Amanda Flower
The Woman in the Library, by Sulari Gentill
The Disinvited Guest, by Carol Goodman
A Dreadful Splendor, by B.R. Myers
Never Name the Dead, by D.M. Rowell
The G.P. Putnam's Sons Sue Grafton Memorial Award
Secret Lives, by Mark de Castrique
An Unforgiving Place, by Claire Kells
Hideout, by Louisa Luna
Behind the Lie, by Emilya Naymark
Secrets Typed in Blood, by Stephen Spotswood
The Lillian Jackson Braun Award
The Shadow of Memory, by Connie Berry
Buried in a Good Book, by Tamara Berry
Smile Beach Murders, by Alicia Bessette
Desert Getaway, by Michael Croft
The Marlow Murder Club, by Robert Thorogood
Best Fact Crime
Slenderman: Online Obsession, Mental Illness, and the Violent Crime of Two Midwestern Girls, by Kathleen Hale
Tell Me Everything: The Story of a Private Investigation, by Erika Krouse
Trailed: One Woman's Quest to Solve the Shenandoah Murders, by Kathryn Miles
American Caliph: The True Story of a Muslim Mystic, a Hollywood Epic, and the 1977 Siege of Washington, D.C., by Shahan Mufti
American Demon: Eliot Ness and the Hunt for America's Jack The Ripper, by Daniel Stashower
Best Critical/Biographical
The Life of Crime: Detecting the History of Mysteries and Their Creators, by Martin Edwards
The Bloomsbury Handbook to Agatha Christie, by Mary Anna Evans & J.C. Bernthal
The Crime World of Michael Connelly: A Study of His Works and Their Adaptations, by David Geherin
The Woman Beyond the Attic: The V.C. Andrews Story, by Andrew Neiderman
Agatha Christie: An Elusive Woman, by Lucy Worsley
Best Contemporary Novel
Bayou Book Thief, by Ellen Byron
Death by Bubble Tea, by Jennifer J. Chow
Fatal Reunion, by Annette Dashofy
Dead Man's Leap, by Tina de Bellegarde
A World of Curiosities, by Louise Penny
Best Historical Novel
The Counterfeit Wife, by Mally Becker
Because I Could Not Stop for Death, by Amanda Flower
The Lindbergh Nanny, by Mariah Fredericks
In Place of Fear, by Catriona McPherson
Under a Veiled Moon, by Karen Odden
Best First Novel
Cheddar Off Dead, by Korina Moss
Death in the Aegean, by M.A. Monnin
The Bangalore Detectives Club, by Harini Nagendra
Devil's Chew Toy, by Rob Osler
The Finalist, by Joan Long
The Gallery of Beauties, by Nina Wachsman
Best Mystery Novel
Like a Sister, by Kellye Garrett
Back to the Garden, by Laurie R. King
Dead Drop, by James L'Etoile
Under Lock & Skeleton Key, by Gigi Pandian
A World of Curiosities, by Louise Penny
Secret Identity, by Alex Segura
Best Debut Mystery Novel
Jackal, by Erin E. Adams
Don't Know Tough, by Eli Cranor
Shutter, by Ramona Emerson
Other People's Secrets, by Meredith Hambrock
The Bangalore Detectives Club, by Harini Nagendra
Devil's Chew Toy, by Rob Osler
The Verifiers, by Jane Pek
Best Humorous Mystery Novel
Bayou Book Thief, by Ellen Byron
Death by Bubble Tea, by Jennifer J. Chow
Five Moves of Doom, by A.J. Devlin
A Streetcar Named Murder, by T.G. Herren
Scot in a Trap, by Catriona McPherson
Best Historical Mystery Novel for books set before 1970
(The Bill Gottfried Memorial)
A Bride's Guide to Marriage and Murder, by Dianne Freeman
In Place of Fear, by Catriona McPherson
Anywhere You Run, by Wanda M. Morris
Under a Veiled Moon, by Karen Odden
The Secret in the Wall, by Ann Parker
Framed in Fire, by Iona Whishaw
– Back to Top –
For Your Viewing Pleasure

By Jeannette Voss
With our latest snowfall, I stayed at home and took advantage of some time to stream some series, and I have two to suggest for your viewing pleasure:
Vera

Season 12, 4 episodes, available on Britbox
New episodes of this series are always a reason to celebrate, at least for me. Vera Stanhope is back with her team in Northumberland, solving murders.
Winter

Season 1, 6 episodes, available on Acorn
This series, from 2015, is set in Australia, starring Rebecca Gibney as Detective Sergeant Eve Winter. She is trying to solve a case of the murder of a young mother whose death seems to be linked with a prospective witness under federal protection. Give it a try – if you like police procedurals it may be your cup of tea.
– Back to Top –
New and Noteworthy

(Summaries provided by the publishers)
by Michael Bennett
A tenacious Māori detective, Hana Westerman, is juggling single motherhood, endemic prejudice, and the pressures of her career in Auckland CIB. Led to a crime scene by a mysterious video, she discovers a man ritualistically hanging in a secret room and a puzzling inward-curving inscription. Delving into the investigation after a second, apparently unrelated, death, she uncovers a chilling connection to a historic crime: 160 years before, during the brutal and bloody British colonization of New Zealand, a troop of colonial soldiers unjustly executed a Māori chief.
Hana recognizes the murders as utu—the Māori tradition of rebalancing, whether for a personal slight or, now, for a crime committed eight generations ago. There were six soldiers in the British troop, and since descendants of two of the soldiers have been killed, four more potential murders remain. Hana realizes she is hunting New Zeland's first serial killer.
The pursuit soon becomes frighteningly personal, recalling the painful event, two decades before, when Hana, then a new cop, was part of a police team sent to end by force a land rights occupation by indigenous peoples on the same ancestral mountain where the chief was killed, calling, once more into question her loyalty to her roots. Worse still, a genealogical link to the British soldiers brings the case terrifyingly close to Hana's own family.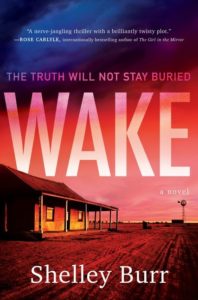 by Shelley Burr
The tiny town of Nannine lies in the harsh red interior of Australia. It was once a thriving farming center, but years of punishing drought have petrified the land. Now Nannine is no more than a stoplight, a couple bars, and a police station. And it has another, more sinister, claim to fame: the still-unsolved disappearance of young Evelyn McCreery nineteen years ago.
Mina McCreery's life has been defined by the intense public interest in her sister's case—which is still a hot topic in true-crime chat rooms and on social media. Now an anxious and reclusive adult, Mina lives alone on her family's sunbaked former sheep farm.
Mina's family had funded a million-dollar reward for anyone who could explain how Evelyn vanished from her bed. The lure of cash has only increased public obsession—but yielded no answers.
Enter Lane Holland, a young private investigator who earns a living cracking cold cases. Lane wins Mina's trust when some of his more unconventional methods show promise. But Lane's obsession with the search will ultimately risk both their lives—and yield shocking results.
by Christoffer Carlsson
In February 1986, the Halland police receive a call from a man who claims to have attacked his first victim. I'm going to do it again, he says before the line cuts off. By the time police officer Sven Jorgensson reaches the crime scene, the woman is taking her last breath. For Sven, this will prove a decisive moment. On the same night, Sweden plunges into a state of shock after the murder of the prime minister. Could there possibly be a connection?
As Sven becomes obsessed with the case, two more fall victim. For years, Sven remains haunted by the murders he cannot solve, fearing the killer will strike again. Having failed to catch him, Sven retires from the police, passing his obsession to his son, who has joined the force to be closer to his father.
Decades later, the case unexpectedly resurfaces when a novelist returns home to Halland amid a failed marriage and a sputtering career. The writer befriends the retired police officer, who helps the novelist—our narrator—unspool the many strands of this engrossing tale about a community confronting its shames and legacies.
by Deborah Crombie
On a rainy November evening, trainee doctor Sasha Johnson hurries through the evening crowd in London's historic Russell Square. Out of the darkness, someone jostles her as they brush past. A moment later, Sasha stumbles, then collapses. When Detective Superintendent Duncan Kincaid and his sergeant, Doug Cullen, are called to the scene, they discover that she's been stabbed.
Kincaid immediately calls in his detective wife, Gemma James, who has recently been assigned to a task force on knife crimes, which are on the rise. Along with her partner, Detective Sergeant Melody Talbot, Gemma aids the investigation. But Sasha Johnson doesn't fit the profile of the task force's typical knife crime victim. Single, successful, career-driven, she has no history of abusive relationships or any connection to gangs. Sasha had her secrets, though, and some of them lead the detectives uncomfortably close to home.
As the team unravels the victim's tangled connections, another murder raises the stakes. Kincaid, Gemma, and their colleagues must put even friendships on the line to find the killer stalking the dark streets of Bloomsbury.
– Back to Top –
Buy Books by Friends of Mystery Speakers Online at Annie Bloom's Books

If you want to order any of our speaker's books, you can find them at our special Friends of Mystery page at Annie Bloom's Books!
– Back to Top –
Share Your Member News

Friends of Mystery is happy to publish news and press releases from our members in our Member News section, with the following considerations:
The news must be related to mystery or true crime writing, films, and television, as well as non-fiction examinations of the mystery genre.
Friends of Mystery will not be able to edit announcements, and will publish them as provided.
Friends of Mystery will include one image with each announcement, if provided.
Friends of Mystery is not responsible for the content of news announcements, and we reserve the right to not publish any announcements which we feel will reflect poorly on the organization and do not advance the organization's mission.
– Back to Top –
Membership Renewal

It's never too late to consider renewing your membership to Friends of Mystery! Dues are $20.00 annually. FOM is a 501 (c)(3) non-profit organization. Dues and additional donations are deductible to the full extent of the law. Please mail your check, made out to Friends of Mystery, to PO Box 8251, Portland, Oregon 97207. Your newsletter will be sent electronically unless otherwise requested.
– Back to Top –
Submissions Needed

Members and readers are encouraged to submit book or film reviews, comments on authors, and recommendations for books to read or questions about mysteries, crime fiction and fact. If you have suggestions of mysteries worth sharing, please contact the editor at: jlvoss48@gmail.com.
– Back to Top –
Take time and enjoy a good book!