Friends of Mystery Welcomes Ellie Alexander, Cindy Brown, and Angela Sanders
On January 25, 2018 Friends of Mystery welcomes Ellie Alexander, Cindy Brown, and Angela Sanders. Please join us for what promises to be a lively panel discussion with these delightful women of mystery.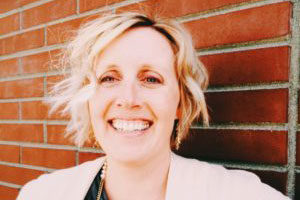 Ellie Alexander aka Kate Dyer-Seeley is a Pacific Northwest native who spends ample time chatting with fictional characters in her head and testing pastry recipes. When she's not coated in flour, you'll find her outside exploring hiking trails and trying to burn off calories consumed in the name of research. She is the author of the popular Bakeshop Mysteries set in Ashland, Oregon and the Sloan Krause Mysteries set in the Bavarian village of Leavenworth, Washington.
As Kate Dyer-Seeley she writes the Pacific Northwest mysteries featuring a bumbling adventure reporter turned amateur sleuth and the forthcoming Rose City Mysteries debuting in March.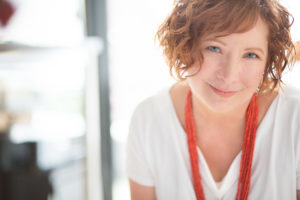 Cindy Brown has been a theater geek (musician, actor, director, producer, and playwright) since her first professional gig at age 14. Now a full-time writer, she's lucky enough to have garnered several awards (including 3rd place in the 2013 international Words With Jam First Page Competition, judged by Sue Grafton!) and is an alumnus of the Squaw Valley Writers Workshop. Though Cindy and her husband now live in Portland, Oregon, she made her home in Phoenix, Arizona, for more than 25 years and knows all the good places to hide dead bodies in both cities.
You can learn more about Cindy's novels on her website. You can also say hi on Twitter or Facebook.
Angela M. Sanders worked for more than a decade as a congressional investigator before turning author. Her lack of success finding bathtub reading that was suitably trashy—yet smart and quirky—led her to write the Joanna Hayworth Vintage Clothing mysteries (The Lanvin Murders, Dior or Die, Slain in Schiaparelli, and The Halston Hit) and a series of capers (The Booster Club). As Clover Tate, she's writing a series for Berkley Prime Crime, the first of which, Blown Away, launched February 2017. Angela's articles on Pacific Northwest history, personalities, and culture have appeared in a variety of magazines, and she's a weekly columnist for the popular perfume blog, Now Smell This.
Learn more about Angela at www.angelamsanders.com.
Bloody Thursday is free and open to the public. The reception begins at 7:00 pm, with the program following at 7:30 pm at TaborSpace. Refreshments will be available during the reception.
Meeting Location: TaborSpace, Copeland Commons Room
TaborSpace is located at 5441 SE Belmont St. Portland, OR 97215. Tri-Met Bus line #15 drops off off right by the door. There is a parking adjacent to the facility, as well as street parking.